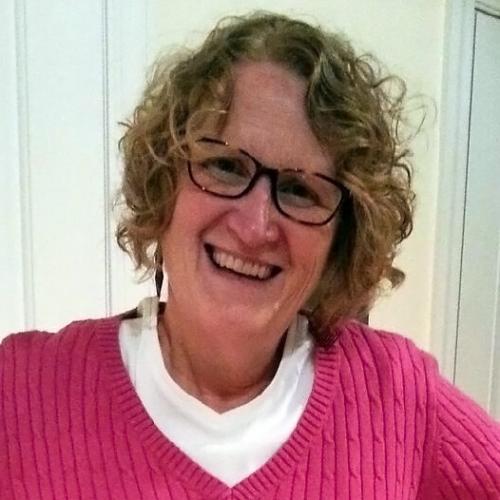 About Nan Miller
I met The Navigators as a freshman at Illinois State University in 1975 where I was searching for meaning and peace in my life. A woman who was a senior and involved in The Navigator ministry on campus moved on my floor from student teaching. She became my friend and shared the gospel with me and I knew that my search had ended. My journey with God and The Navigators continued through my college years and beyond.
It was during my senior year of college as I walked the train tracks in Normal, Illinois memorizing and reviewing Bible verses that I took to heart the words from Isaiah 54:2,3 that says, "Enlarge the place of your tent, and let the curtains of your habitations be stretched out; hold not back, lengthen your cords and strengthen your stakes. For you will spread abroad to the right and to the left, and your descendants will possess the nations and will people the desolate cities." These verses have stayed with me all of my life as I hold them in prayer as instruction and promise. And they were significant as I moved to Chicago to be a part of The Navigator ministry in that city in 2004.
My heart is with the vulnerable whose walls have been broken because of bad choices made, or things done to them, or the brokenness of life and my desire is that God will rebuild their lives. This desire has led me to minister in the I-58 mission specifically in my neighborhood of Uptown on the north side of Chicago. However, my ministry is with women from many walks of life in Chicago through pointing them to Jesus as the Living and Written Word of God and helping them to follow Him. I also serve as a shepherd of Navigator staff for the I-58 mission because I believe in the power and value of walking alongside those who minister in culturally diverse and quite often challenging settings in cities across the nation.
Thank you for visiting my staff website and I'd like to invite you to stop a minute and pray for those who are in our nation's cities who are seeking God's help to rebuild their lives and pray for those Navigator staff who are walking with them, loving them, and discipling them. If you'd like to support this ministry through a gift to God on my behalf, I am grateful and would love to hear from you and for you to be a part of my team. Feel free to send me an email and I will send you monthly prayer updates. Thank you so much!
Updates
Love Around the Table (from Special Chicago Edition)
Being a part of the I-58 Navs ministry, I have the opportunity to serve among communities experiencing consequences of injustice, oppression, and poverty. In Isaiah 58, the Lord appeals to…
Read More