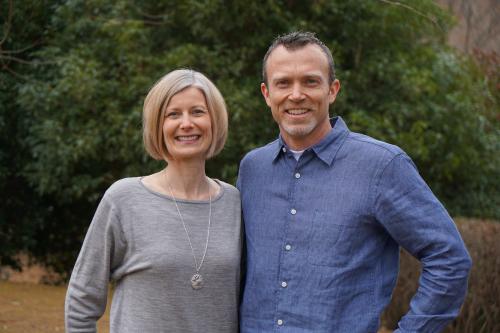 About Bryan and Renee Gibbs
Tragically, all around the world there are millions of people who are separated from the love of God and have no one to tell them about the Good News of Jesus Christ.
That's why the mission of The Navigators is so critical. In The Navigators we have a powerful vision to advance the gospel through spiritual generations—one Christ-follower bringing the gospel to and training up the next. That's what we call "making disciples."
The vision of Navigators World Missions is to recruit, train, send, and sustain missionaries who go to the ends of the earth and ignite these chain reactions of disciplemaking. 
The end result is laborers for the gospel next door to everywhere and a world where no one has to go without hearing about God's love for them in Jesus Christ. This is the vision that burns inside of Bryan and Renee. 
Bryan and Renee are veteran Navigator staff. After a short career in automotive engineering (Bryan) and English education (Renee), they moved to Japan in 1999 and served for 20 years, sharing the gospel and making disciples among Japanese college students. All three of their kids were "made in Japan."
In 2019, Bryan and Renee turned their ministry over to a new generation of Japanese Navigator staff and moved to The Navigators U.S. headquarters in Colorado Springs. Today, Bryan serves as the director of World Missions and oversees nearly 300 Navigator missionary staff serving in 54 countries around the world.
Use the "contact" button above to message Bryan and Renee if you would like to join their email newsletter list or their Facebook update page.
Updates
Joy Night for Japanese University Students
Joy fills a home near a Japanese university every week as a time of fellowship, playing games, English lessons, and Bible discussion unfolds. The weekly gathering, called Joy Night, takes…
Read More