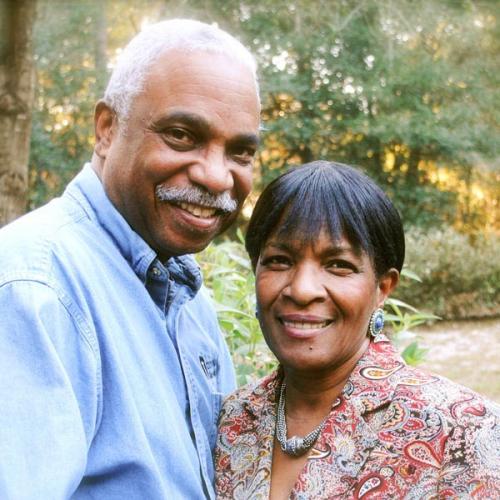 About Rich and Jane Berry
Reverend, Dr. Rich Berry planted and pastored a church in Atlanta, and served with the Evangelical Covenant Church as Assistant Superintendent of the Southeast Conference and U.S. Director of Urban Church Expansion. He leads men's ministries in Atlanta, coaches pastors, church leaders, urban youth and oversees Navigator staff in cities across the country, and is working to bring ethnicity through all of the missions and the broad work of The Navigators.
Rich serves as the National Director of African American (AFAM) Network and on the leadership team of the Navigators' Atlanta ministries. He and his wife, Jane have been married for over 40 years serving God. Since 2001, The Navigators have sponsored Rich and Jane's vision for the National AFAM Congress on Discipleship, a national conference focused on encouraging, equipping and empowering pastors, chaplains, lay leaders, college students and disciple makers. Rich and Jane both speak frequently to diverse audiences around the world, presenting an enthusiastic, long-term, big picture view of the future of the Church, discipleship and its implications for society.
The Berry's tailor their lectures to audiences and often speak on: Issues Facing Urban Communities, Maintaining a Biblical Worldview in Today's Culture, Discipleship, Living Life on Life, Church Planting and Expansion.
For more information and inquiries related to speaking engagements, please contact the Berry's via the email link provided.
To learn more about The Navigators AFAM Network, go to www.AFAMNetwork.com or for the Navigators in Atlanta, visit www.atlnavs.com.
Funding the Mission:
As missionaries with the Navigators, Rich and Jane are responsible for raising 100% of their annual budget. As they move through this next season, their need for new giving partners is significant. They need to raise an additional $735.00 in new monthly support. Strengthening their financial support team in this way will enable them to freely minister where God sends them. They are trusting God to provide 7-12 new giving partners who would partner with them in this Kingdom ministry at $45-$100 per month. Whether through monthly support or a special gift, they would be honored to have you on their team!
To partner with Rich and Jane financially, you may donate online at the link above, or call 866-568-7827 or 719-594-2327 (donations only).
Thank you for prayerfully considering a financial investment to further the gospel of Christ
Updates
The Tuskegee University Story: A 50-Year Legacy
Booker T. Washington, the founder and president of Tuskegee University in Alabama, was convinced scientist George Washington Carver would add significant value to the young people at his school. Washington…
Read More