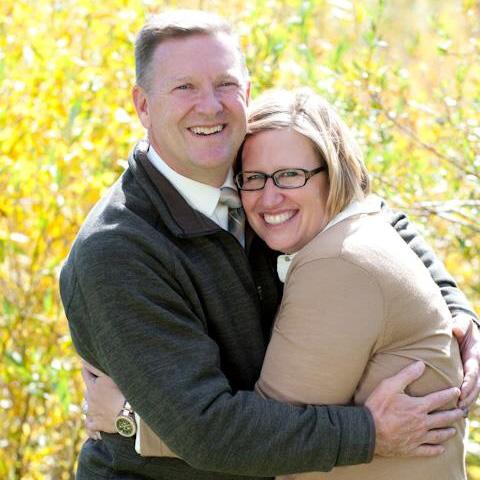 About Jack McQueeney
We currently serve in Colorado Springs with both Eagle Lake Camps and Glen Eyrie. We are so very thankful for your support!
Our passion is to help our staff grow, develop, and deepen their walk with the Lord. We believe that as they grow in their love for Christ, they will serve, love, and trust God for the BIG things He is calling us to.
Together, Shaunda and I have been serving with The Navigators since 1985, first with Collegiate Ministry and then at Eagle Lake in 1989. When I was an assistant to Lorne Sanny the early 80's, I remember the times we spent on our knees, praying over difficult aspects of the Nav work. From my time as the Director at Eagle Lake (1989-2001), camp grew 125% and I can say with confidence that the Lord has a great plan for His ministry at EL. In 2001, I was also asked to take the responsibility of Executive Director of Glen Eyrie. In this role, we formed The Glen Eyrie Group which encompasses the conference, retreat, and camping ministries of The Navigators. It is a great honor to oversee the direction of both Eagle Lake and Glen Eyrie. One that I do not take lightly, or without a lot of prayer!
Lately, Shaunda and I have found ourselves watching a lot of Mary Poppins and smoking meat for big family events. Our family of six just keeps growing! In the last 4 years, we've added two great sons-in-law, a granddaughter, and a grandson! Being Opa and Oma keeps us on our toes, and we couldn't be happier. We love spending time with our family, camping, mountain biking, hunting, and skiing. And yes, of course watching the Green Bay Packers!
Just as our family is growing, the ministries of Eagle Lake and Glen Eyrie are also growing. Eagle Lake is now bringing camp to you! Eagle Lake On Location brings the best of Eagle Lake to your community. Glen Eyrie is launching a new program to minister to the hearts and marriages of First Responders. After having such close relationships with firefighters from the Waldo Canyon Fire, we recognize the need for transforming power of the Gospel in the lives of those who sacrifice their lives daily for our safety.
We believe God is doing a mighty work in the hearts of our staff, campers, and guests! I could tell you countless stories of campers coming to know Christ, counselors finding themselves lost in His love, staff experiencing the presence of God, and guests having life-changing encounters with the living God. God's faithfulness, grace, provision, and protection have been especially evident over the past few years with the Waldo Canyon Fire and the threat of flooding as a result of the burn scar. To know that you are with us in this calling is such a blessing. We are honored to have you join us through prayer and your financial support.
Thank you for your partnership, we are so very grateful!
– Jack & Shaunda
Find out more about Eagle Lake at http://eaglelakecamps.com/
Updates
Investing in People through Life-on-Life Discipleship
I remember a conversation with Lorne Sanny, president of The Navigators from 1956-1986, regarding the significance of investing in life-on-life ministry. He talked about a high school Bible study group…
Read More