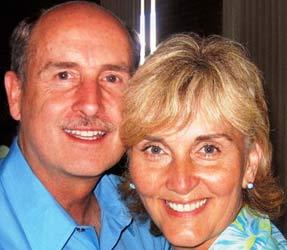 About Bob and Char Reehm
My wife, Char and I meet with and disciple active duty Military assigned to the Naval Post Graduate School (NPS) and at the Defense Language Institute in Monterey, CA.
Char meets weekly with 15-20 women at local parks in the area for 'Mommie and Me' devotional and relationship building.
I meet each week with 10-12 men for individual training in discipleship and accountability. I also speak at conferences once/twice per month on men's issues of Sexual Purity. In January 2014, the book I authored war re-printed and released. It is called: "The War Within…Gaining Victory in the Battle for Sexual Purity", Xulon Press.
Updates
A Barbarian Altar Call
Editor's note: In June, Bob wrote about the amazing response to an altar call at a music festival called Spirit West Coast held May 27-29 in Del Mar, California. The following…
Read More
Suicide Altar Call
"How many of you have thought about killing yourselves in the last two weeks?"
This startling question came from Joseph Rojas, the lead singer for the Christian rock group Seventh Day…
Read More