Did you know the first version of the Topical Memory System was developed in 1928? Head over to The Navigators social media channels where we are discussing the history of the Topical Memory System (TMS) and how it developed over the years. As we talk more about its history, we will be giving away a Topical Memory System kit and leather verse pack. Enter for your chance to win today!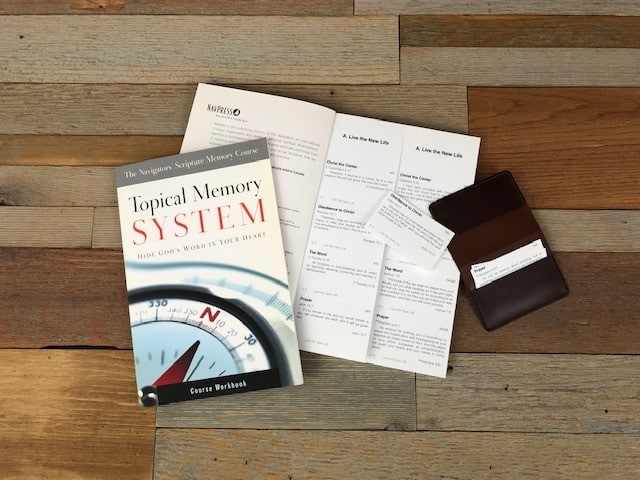 Use the Topical Memory System developed by The Navigators to improve your knowledge of the Bible, deepen your walk with God, and memorize verses that will carry you through the hard times of life. Learn more about God and His character as you memorize His Word. This tool is proven to effectively commit scripture to memory. The TMS focuses on how to live a life of Christ-focused, assured discipleship.
a Rafflecopter giveaway
Follow along on The Navigators social media channels as we dive into the history of one of The Navigators most well-loved study methods. You'll learn the story of how the TMS came to be and and much more!